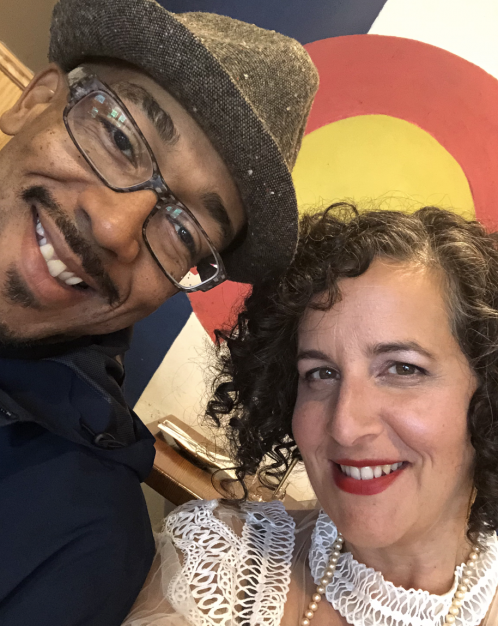 2020 slowed my life, like so many of us and allowed me to take a pause to reflect and gain new awareness.  There are two things I realized that I need to share: I love One Floor Up, and it's time for me to leave the company.
For me, 2020 has been miraculous.  Not in a grand gesture of wonder kind of way, but more so a slowing of life.  To know me personally is to be aware that prior to this year my life has been jam packed full.  Full of family, friendships, work, travel, good food, good coffee, a glass of wine.  With all this fullness shifted so tremendously by this pause I have had the space to look at each day of my life and ask myself, is this the fullness I want?  A loud yes comes up in so many of the spaces, but there are a few places where there has been a whisper of a no.  To know me personally is also to know I am an entrepreneur, a devotee to chance and change, an advocate for an idea, a sincere supporter and a pretty convincing sales woman.  To be able to create with and serve my partners, my colleagues, our clients and the vendors and contractors that have helped us achieve an incredible amount of success is both humbling and astonishing to put it lightly.
One Floor Up will turn 10 years old this year.  A ten year period is markedly recognizable.  It has flown by.  The moments I think of now are the ones where the One Floor Up team was celebrating.  Brazilian dinners and potlucks, hockey, games, art shows, man baths (baby showers for the dudes), food in the face videos, farkle championships, video games, cookie eating games, hour tracking games, backyard parties.  As I've processed this decision I am hopeful and deeply encouraged for the growth coming.  I know it is time for me to take on new challenges and explore new areas of interest.  And for my friends who have worked diligently building a brand, a team, a fun workplace and a truly valuable service for our clients, I expect greatness.
I'm not exactly sure what is next, but I am anxious to explore the ideas and opportunities that are coming up.  I plan to do some writing, maybe a bit of consulting, working with a few of my friends to help them get their companies growing, and whatever other opportunities continue to be revealed.  This pandemic offers bittersweetness in that I'm someone who likes a good party but also likes to sneak out at the end. My last day will be Friday, January 29th.  Please know it won't be my last day as a friend. My personal email is
[email protected]
 – drop me a line sometime.
Here are a few pictures of my favorite moments over the past 10 years.