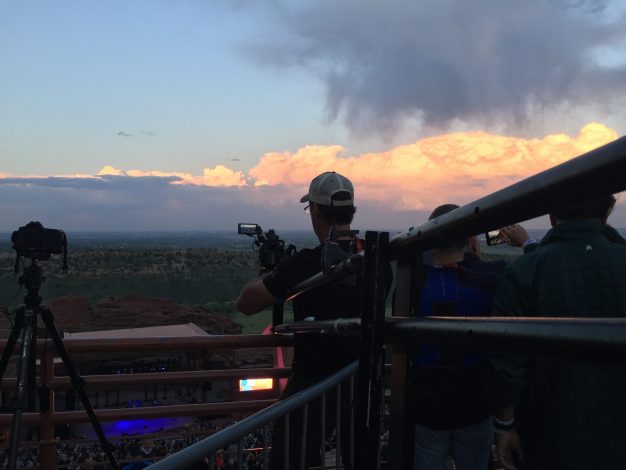 There are a lot of considerations when it comes to working with an animated video production company. You need to work with someone who's creative and interesting and thinks out of the box…but they also need to be professional, and to be able to meet deadlines and communicate effectively. When you're talking to multiple companies, how do you really decide who to work with? There are a few things to keep in mind during the process that can help you pick the right animated video production company for your project:
The first step: Let's talk about you
Before going into evaluating companies, it's important to take a step back and look at exactly what you're looking for. There are times when there are very specific briefs, and there are other times when it's a vague concept that needs to be fleshed out – which one would your project fall into? Establishing this will help make expectations of the project, and what's expected from the animated video production company more clear.
A few things to think about your project include:
What is our budget? Is this flexible or there absolutely no wiggle room?

Who is our target audience? Do we already know them, or is there more insight needed to further segment?

What are the key messages we want to communicate? Are there secondary considerations

What channels are we going to use for the video? Are there other ones we need to consider?

Are there any deadline considerations (i.e. tight, flexible) that need to be communicated?
Once you feel confident that you're able to answer these questions (or at least some of them), it will help in deciding which company to work with. And if there are some that you're unsure about, that's alright too. The companies that you're choosing to talk to should be able to help guide you to an extent, so you can have good discussions surrounding needs and expectations.
The second step: The Feeling… Is this the right fit? 
So you know what you need on your end. But how do you know how to pick the right company to work with? Effective video production companies should obviously adhere to high standards and have an impeccable work ethic, but there's a bit more nuance to it. You need to ensure that they have highly-qualified staff members that can execute well, as well as a roster of satisfied clients that they can point you towards. Ideally, you want to work with a team that is not nervous when it comes to deadlines and understands the message your video wants to communicate. That's the most important aspect, is that they truly understand what your company is striving for and is able to help you achieve that.
Some questions to ask during the evaluation process can include:
What's your creative process like?

Can you provide references to another client you've worked with?

Can you show me some examples of your favorite work?

How is your team with meeting deadlines?
Lastly: Thinking about the future
Picking the right animated video production company is all about choosing a partner to help you get the best content possible. Being aligned on goals, budgets, and targets is definitely one aspect of it, but it's also important to evaluate the work ethic and experience of each company to see what they bring to the table. At One Floor Up, we are a full-service production company offering Live Action video and motion graphics / animated video content. We're proud to have great clients and amazing videos that demonstrate our creativity and hard work, and we're always happy to share so please contact us to learn more.