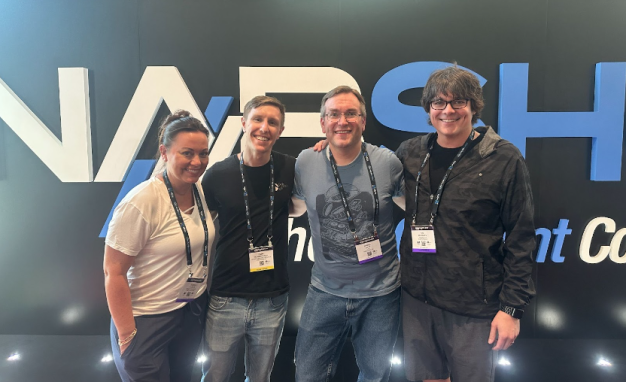 Did you know that cheetahs cost roughly 12k/day if you want one in your production? Whereas leopards are half as much and better with children! Yes, we gathered many useful (and some unusual) facts from this year's NAB Show.
Wondering – what's the NAB Show?
Each year In April, thousands of content creators descend on the Las Vegas Convention Center for the National Association of Broadcasters show. 2023 marked the 100th year of the NAB Show and our One Floor Up crew was there to take it all in. 
Normally, what happens in Vegas, stays in Vegas. But I wanted to take a moment just to share a few take-aways from this year's incredible show.  
INNOVATIVE TECHNOLOGY
One major draw of the NAB show is the opportunity to test drive new cameras and check out the latest in gear. Here are a few highlights: 
Vehicle mounted camera cranes. Yes, that second one is on a Ferrari!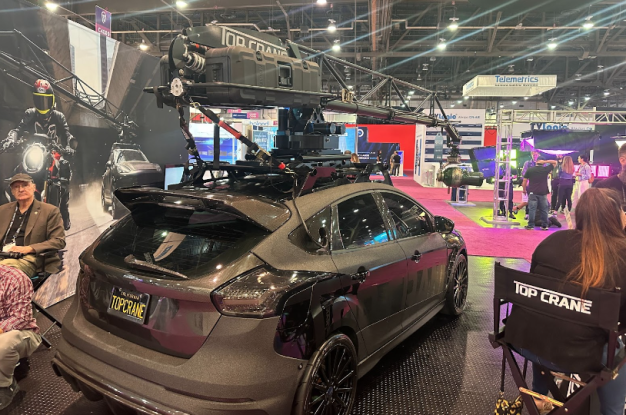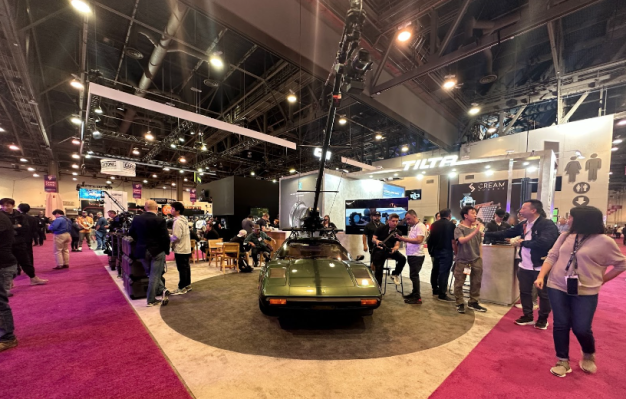 The DJI Inspire 3 is the latest in cinemagraphic drone technology. It features fast, nimble, and precise flight with an Air Gimbal Camera for excellent image quality.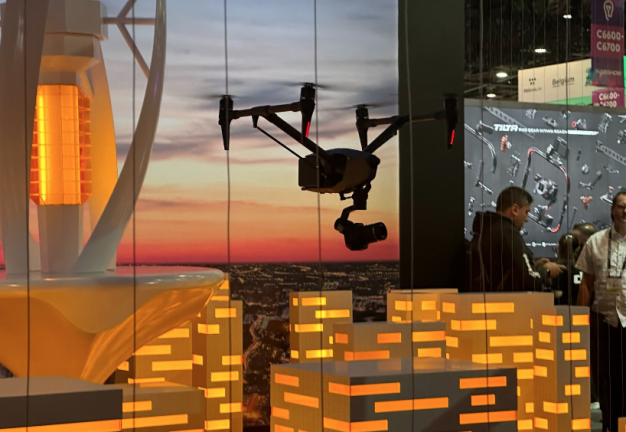 Filming smoothly, especially in an action sequence, used to require expensive stabilizers that only big studios could afford. Companies like DJI have changed that with lightweight, more affordable, gimbals. 
The DJI Rs3 Pro is the latest in this series, and it offers a unique focusing system that works with LiDAR. This laser technology enhances tracking on moving subjects, and also gives cinema cameras and manual lenses without internal focus systems the ability to do so.
PANEL DISCUSSIONS
My favorite experiences were the large panel discussions and small sessions geared towards directing, producing, and storytelling. 
As a producer, I love hearing how other creative teams and individuals approach their work. We heard directly from the creative team for HBO's Last of Us, and from Brett Goldstein, Producer/Writer/Actor of Ted Lasso and Shrinking on Apple TV+.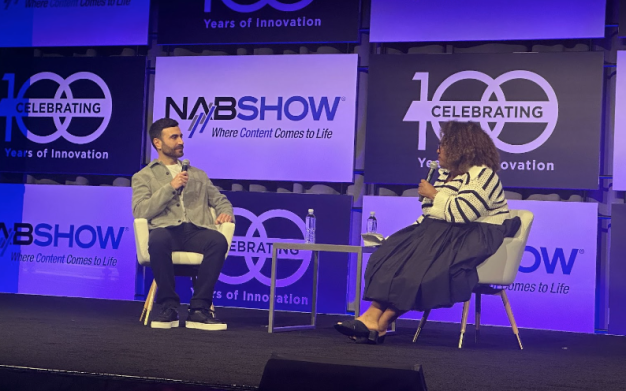 Here are some valuable reminders from these conversations:
A good script is vital to any project

Never forget audio as a valuable tool to help tell or strengthen your story

It's important to truly listen and find the story when conducting interviews
The NAB Show is a great resource for those striving to engage viewers. Attending the show this year has definitely further ignited our creative thinking here at One Floor Up. We're excited to collaborate and put all this new knowledge to good use! With or without cheetahs.