Creating animated or Motion Graphic videos is a great way to show a nontangible product. Our clients in technology love these types of videos to show how a product works or will work in the future. 
With motion graphics, you can put together obscure or technical concepts in a way that's easy for your audience to grasp. The format is ideal for various types of tech presentations, for example, storytelling. It's a great way to tell a compelling story to demonstrate your technical expertise and get your audience to trust your brand.
Motion graphics can also help technology companies to educate their target audience about technical concepts or the benefits their solutions offer. With the video style, you can get viewers to see how your product effectively addresses their pain points or matters close to their hearts.
The correct use of motion graphics can boost organic sharing and traffic to your website. As such, it's a cost-effective way to promote your tech brand. Here are some compelling videos that One Floor Up has created for technology companies using motion graphics:
Gogo's ATG 1000 Ad
ATG 1000 from Gogo offers in-flight internet connectivity. In this tech promo video, animated graphics and kinetic typography combine to bring to the fore the challenge of in-flight internet access. It then provides a practical solution—a WiFi system that lets passengers and crew access email, text, and voice messaging tools via in-flight internet. The commercial uses motion graphics to convey the message of basic or easy connectivity. To corporate plane owners or operators, one thing is clear: setting up in-flight WiFi for business communications is a breeze with ATG 1000! 
Gates' Hose Management System Promo Video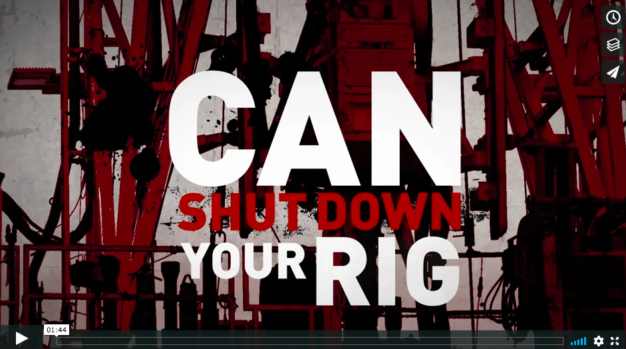 Gates sets up flexible hose management systems for the oil and gas industry. Their predominantly kinetic text video is a classic example of how to connect a tech solution to specific customer pain points. The tradeshow presentation begins by taking the viewer through critical challenges associated with Flexible Hose Assemblies (FHA), from rig downtime to regulatory compliance. It then presents Gates as an FHA management system provider.
This motion graphics video is persuasive as it links methodology or process (rig site surveys, routing, audits, assembly, and application) to desirable outcomes (visibility, regulatory compliance, traceability, and uptime).
HP Vertica on Demand Big Data Analytics Solution
The ability to analyze tons of data streaming in fast from diverse sources is critical to business success today. In this motion graphics video, HP uses the power of voice over to offer a trusted big data analytics solution. Here, the company presents Vertica On-Demand as a differentiator that businesses need to adapt to get ahead of the curve. The video presentation blends animated graphics with moving text to highlight key product differentiators.
Continuous Alcohol Monitoring Device
Scram Cam is a continuous alcohol monitoring device. It's marketed to law enforcement agencies and courts, which can use it to reinforce positive behavior among high-risk alcohol clients. Traditional periodic testing does not guarantee 100% transparency and compliance tracking. So this commercial relies on motion graphics to portray the Scram system as a game-changer. It uses kinetic text to explain how the technology works based on the understanding of metabolism. 
Drive Conversions With One Floor Up's Motion Graphics Videos
Motion graphics videos can help you to increase conversions and rank better, especially if you're selling technology. At One Floor Up, we create motion graphics content that simplifies complex tech concepts. We can use the tool to tell a compelling story in a format that your target audience understands. Contact us to discuss your next motion graphics project!