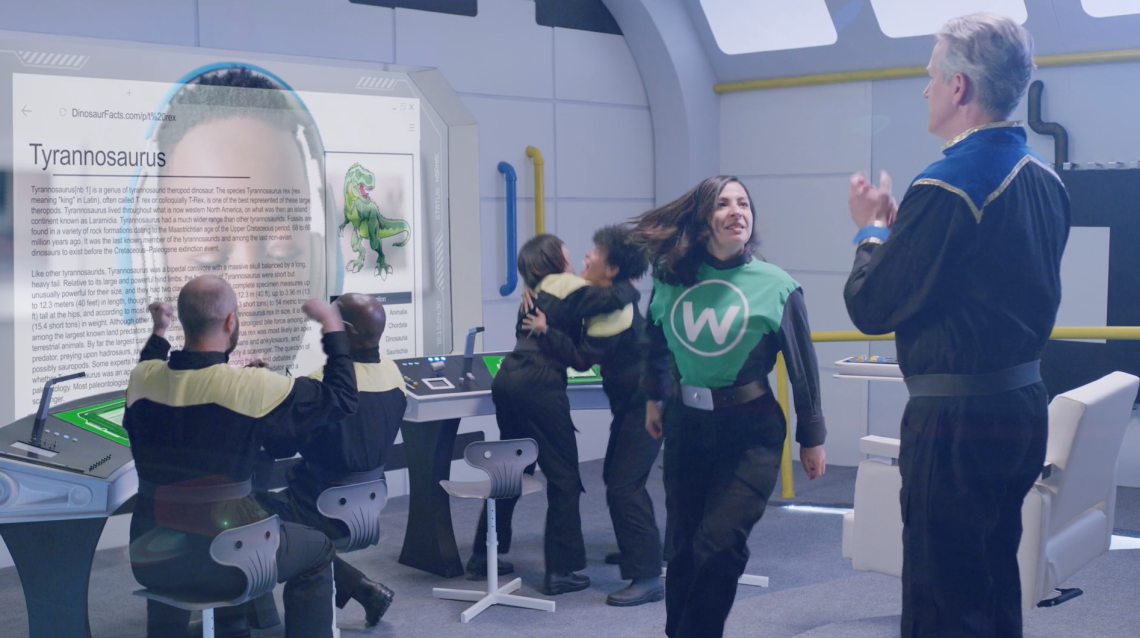 Pop culture is like our subconscious.

– Hanna Rosin (best-selling author, former co-host of the NPR show Invisibilia, writer for The Atlantic)
Welcome back! We're continuing our chat with members of One Floor Up's post team about the art of using pop culture in video production. Pop culture has an undeniable influence on society. It touches every aspect of our lives and influences us in ways that we may not even realize.

OFU creative teams have a lot of experience using pop culture to breathe new life into video content. Here's a good example – it's a Star Trek parody we produced for Webroot.
One Floor Up has a long track record of helping clients build team camaraderie through pop culture. We've used it in training content and company events.

Years ago, we teamed up with Prologis to create a Happy Gilmore themed Tech Town Hall video. Heads of different departments pretended to outdo each other – Adam Sandler style – while simultaneously featuring the work of their teams.

This was followed up with a Big Lebowski themed video as well. Both served to inform employees about important tech initiatives, and encourage friendly competition between departments.

Can you tell us more about using pop culture in video production for an internal audience?

DANIEL:

People love that kind of stuff. They're like – Oh, there's the CEO and he's acting like so-and-so from that movie! That's really funny. Recently we did one for PlanView which was this 80's music video. In that case, they came to us and said – We want to do a video based on Eye of the Tiger.

ANDREW:

Which apparently went viral within the company. They got thousands of views on their intranet. They loved it. The only revisions we made were based on feedback about making sure all the employees were given equal screen-time.

DANIEL:

We've done a bunch of other straight parody videos for other companies, usually for internal use. For Webroot, we did a whole series including the Fast and the Furious, Mission Impossible, and Top Gun.

ANDREW:

Yes. Those are tough to share, we can't post those videos out in the world because they are made for internal use, using copyrighted songs. The same with the Planview one. But we can share the imagery, like the 80's treatment that Cody put on it, was pretty fun.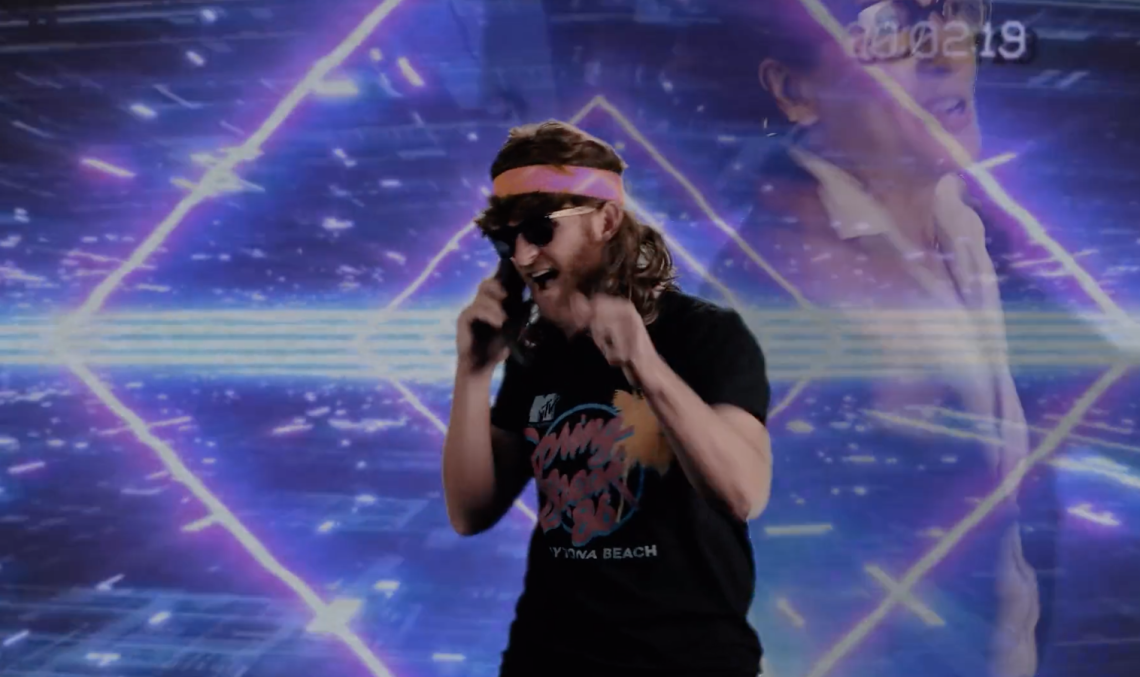 ANDREW:

Same idea. There were like 4 meetings, and those were used to add comedy to break up the meeting. But it was also weaved in with all the themes of what they were learning. On both occasions, we incorporated terms for their sales teams, and made the storyline about getting sales points.

Ultimately, it's a lot of fun. There's enough for them to absorb that they love, that it can make the whole [learning] process smoother.