Hellloooo! It's me- Robyn Anderson, the new blood at One Floor Up. I'm back in the creative world and it feels like home!  I have known and loved the team at One Floor Up for years and now I am proud to say that I am officially part of the team as the Business Development Director. I will be expanding the client portfolio, creating systems and processes to make sure our clients and prospects are spoiled properly, always invited to the parties, and up to date on all the cool things they can do with video! I'll also be coming up with ridiculous tasks for our team. My first idea is to create an intro reel where we all do "Real Housewives of One Floor Up" intros and spins. I hope everyone is working on their tagline and hair flip!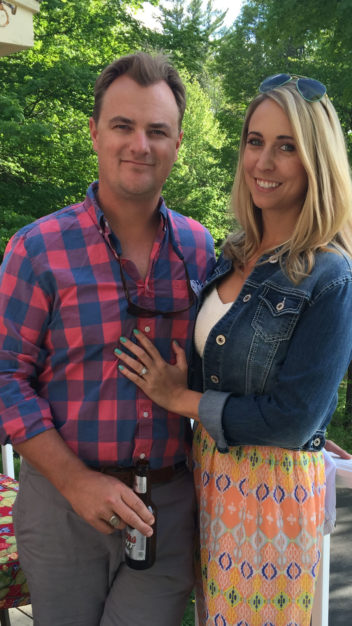 I started out in the creative world in 2008. I love the ability to work with multiple clients, the fast pace of the day, and the ability to bring creative ideas to people who are kind of stuck in the mundanity of everyday work life.
In 2015 I married a very talented (and handsome) producer and art director named Mike Anderson. He had been partnering on projects with the founders of One Floor Up even before its inception. For the past seven years I have watched the team and the projects at One Floor Up evolve. The talent in these walls is bursting at the seams and I am so lucky to finally be a part of it all. 
I made the decision to come work for One Floor Up because I knew I'd become one of those lucky people that gets up in the morning and looks forward to going to work. Rachel has an amazing talent of finding people that meld together in a powerful way. Every single person on the team brings a skill and quality that helps to shape the culture here.
When I'm not at work, you can find me at the parks in Stapleton spending time with Mike and my little ones.  Obie is two, Piper is five months and Kevin is six and he's a Boston Terrier. Obie is a sweet boy that loves to observe and explore.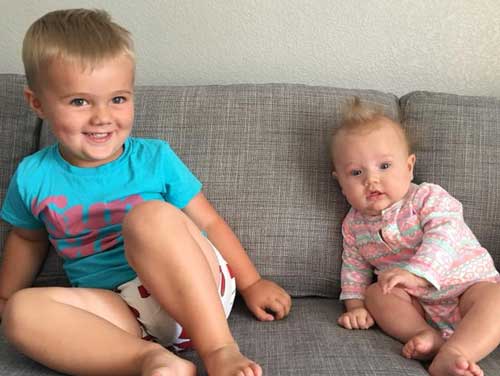 He didn't sleep through the night until he was nearly two and is a real mama's boy (which I kind of love) and Piper is a sweet little baby that sleeps like a dream and smiles at everyone. She's going to be trouble. I can tell. Kevin has been my loyal companion over the past seven years. He still remembers the sweet days of when it was just he and I, but is starting to come around to the idea of having a brother and sister now that Obie can throw him a ball.
My favorite part of the job is thinking through concepts and watching the clients reaction when we pitch them. A little outside perspective can bring a lot of creativity to a project. I am looking forward to arranging events for our clients and prospects in the coming months. Let's make some amazing stuff together!